Our POD Systems are the Employees That Work 24 Hours a Day, 7 Days a Week.

They remember everything that happens accurately and contact you when something goes wrong. Best of all, they require no benefits or vacation time and the cost you less than $1 per hour. No matter what business you're in, this is the employee you can't do without!

If you have multiple locations, then our system is the one tool that will change your business. Being able to keep an eye on all your locations and workers without the travel time offers so many advantages. And with today's competitive market, your business needs every advantage it can get.

As a management tool and a virtual guard, a POD from Security Lines US is an investment, not an expense.

If you have unwanted activity, like theft and vandalism, at your locations, our PODs can help reduce such instances. Our Rent-a-POD program makes it easy and affordable for you to have an POD on your site.


Copper Theft Caught with an i4-POD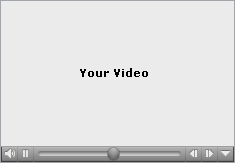 Suspects on video arrested pending prosecution